"Doris Folkens has made the perfect debut into the Canadian folk scene. Right away, you can tell that Folkens is not just a lyricist, but also a great storyteller".
-Canadian Beats Media
About Doris...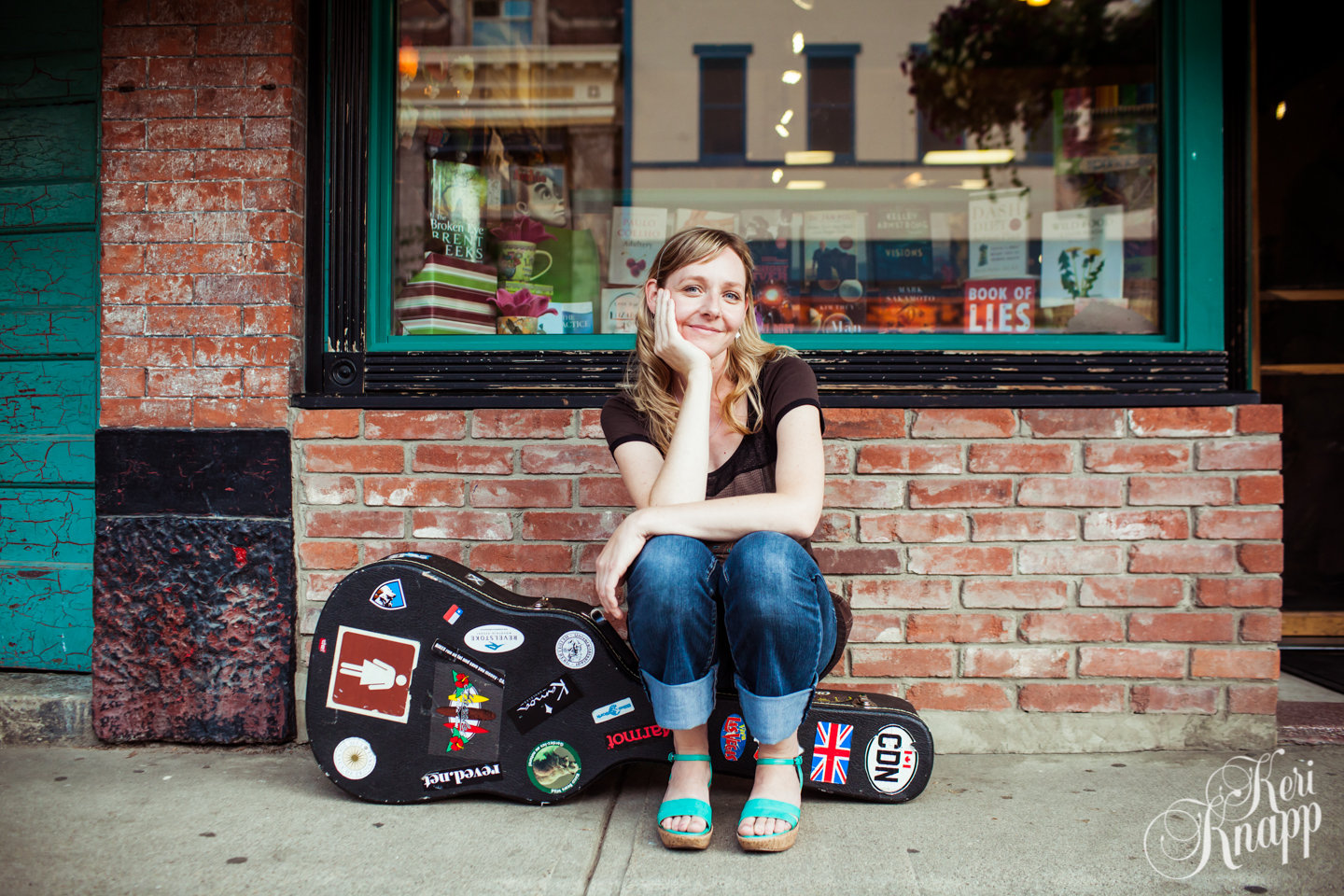 Doris turns stories into folk songs — stories that might have disappeared if not for her songs. Her music is rooted in people and the events that shaped them. Even the piano she grew up playing in Ontario has a tale. It survived the bombing of her grandmother's home in Hamburg, Germany during World War II. (The family house is depicted in the album art.) Doris picked up a more portable instrument, the guitar, in university and never travels far without it. 
After settling into a physiotherapy career, Doris studied song writing with Berklee College of Music. Influenced by artists such as Gillian Welch, Eva Cassidy and The Wailin' Jenny's, her songs are reminiscent of an era when storytelling was a community pastime. 
Doris' debut, self-titled, old-time inspired album, is produced by Toronto's seven-time Canadian Folk Music Award winner, Andrew Collins and was released June 1, 2018.  Great Dark Wonder states "Upon the first listen, you are quickly introduced to her pitch-perfect and powerful vocals, along with a great tempo and some solid musicianship courtesy of her supporting cast".
Ontario's music industry is already recognizing her songcraft. She's the 2017 recipient of Folk Music Ontario's "Songs from the Heart- Humorous" Award for her song "Lonesome In The Grave No More".
Her vibrantly narrative and evocative folk songs resound with bluegrass undertones and a good dose of nostalgia.