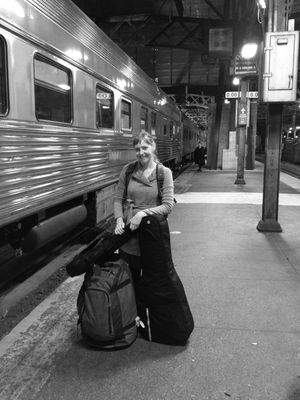 Have you looked at a Canadian $10 note lately? If you have, you'll have noticed a train weaving through a mountain range. On the bottom of the image the text says: "The Canadian." This is the iconic VIA Rail train that winds through the wilderness of five provinces where you'll see forests, muskeg, shimmering lakes, large rocks, flat fields, meandering rivers, prairie sunsets, rolling hills, waterfalls, mountain peaks, elk, and possibly herds of bison, amongst many other things.

I got to be a part of the great Canadian railway trip as part of VIA Rail's "Artist-On-Board" Program. I'm not completely unfamiliar with travelling on VIA Rail. I frequently used a commuter train between Kingston and Toronto when I was at university. However, the trip from Toronto to Vancouver on "The Canadian" is a completely different rail experience. It's an historical voyage, not just a jaunt from city to city, which runs on one of the longest railway lines in the world: 4,466 kilometres (2,775 miles) of track. The Canadian's shiny steel train cars were built in the mid 1950's, and although updated, still remain true to their classic, luxury vintage feel. There's a dining car, multiple dome cars for viewing scenery and comfortable sleeping cars.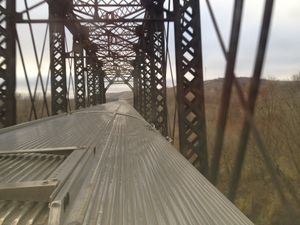 I was accepted to VIA's program for this fall and hopped aboard The Canadian for a memorable journey on November 1, 2016 at Union Station in downtown Toronto. I can't exactly say I "hopped" as I was lugging along a suitcase, a guitar, a mandolin, as well as my laptop and notebooks. The two- week trip would take me and my folk music from Toronto to Vancouver and back again. 

I was mildly anxious about how my music would be received by the train passengers. I was performing my carefully-crafted-yet-to-be recorded songs to audiences who had no idea who I was. This performance pressure eased quickly though as I began to chat with fellow passengers and realized we all had a purpose for being part of this experience. Some people had closed a chapter in their lives and were starting a new one by moving across the country. The trip was their time to reflect. For others, they were on a long-awaited vacation. My purpose was to play music and share my songs.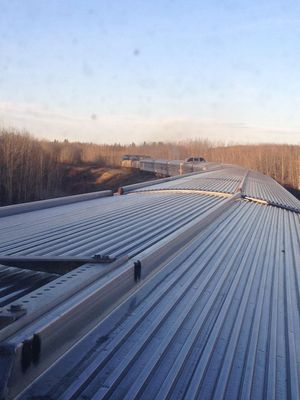 The building of the railway across Canada was paramount to connecting our county and building our new nation. It made a mark in the life stories of many Canadians, one of whom I highlighted in my song The Right Side of the Tracks.  It's the true tale of a railway foreman, who worked in Northern Ontario and whose life was so interconnected with the rails that after retirement, he continued to check the tracks anyways. When he passed away of a heart condition, he was found on those tracks, no doubt checking the rails one last time.  

I know this train man's story because his daughter is my friend. It is especially meaningful that I performed this song on the train on the anniversary of his death, Nov. 2,  while the train was snaking its way through the remote Northern Ontario wilderness where he had worked. He would have been 100 years old this year.  
You always lived on the right side of the tracks  
railway work put every shirt upon your back  
trains run on time when you're manning the line  
and you'll die on these rails when your last train rolls by.  
My journey on Canada's railway reminded me why I write and sing: to preserve and share the stories and emotions of the things that build our lives and the events that shape who we are. I'll tell some more stories about my trip in the upcoming weeks. Stay tuned.  
On Another Note: A fellow passenger (an engineer-turned entrepreneur of unique handmade biking accessories: www.oopsmark.ca) took a time-lapse video out the window during the course of the trip and wrote  his own blog, which you can view with this link.   I recommend it!