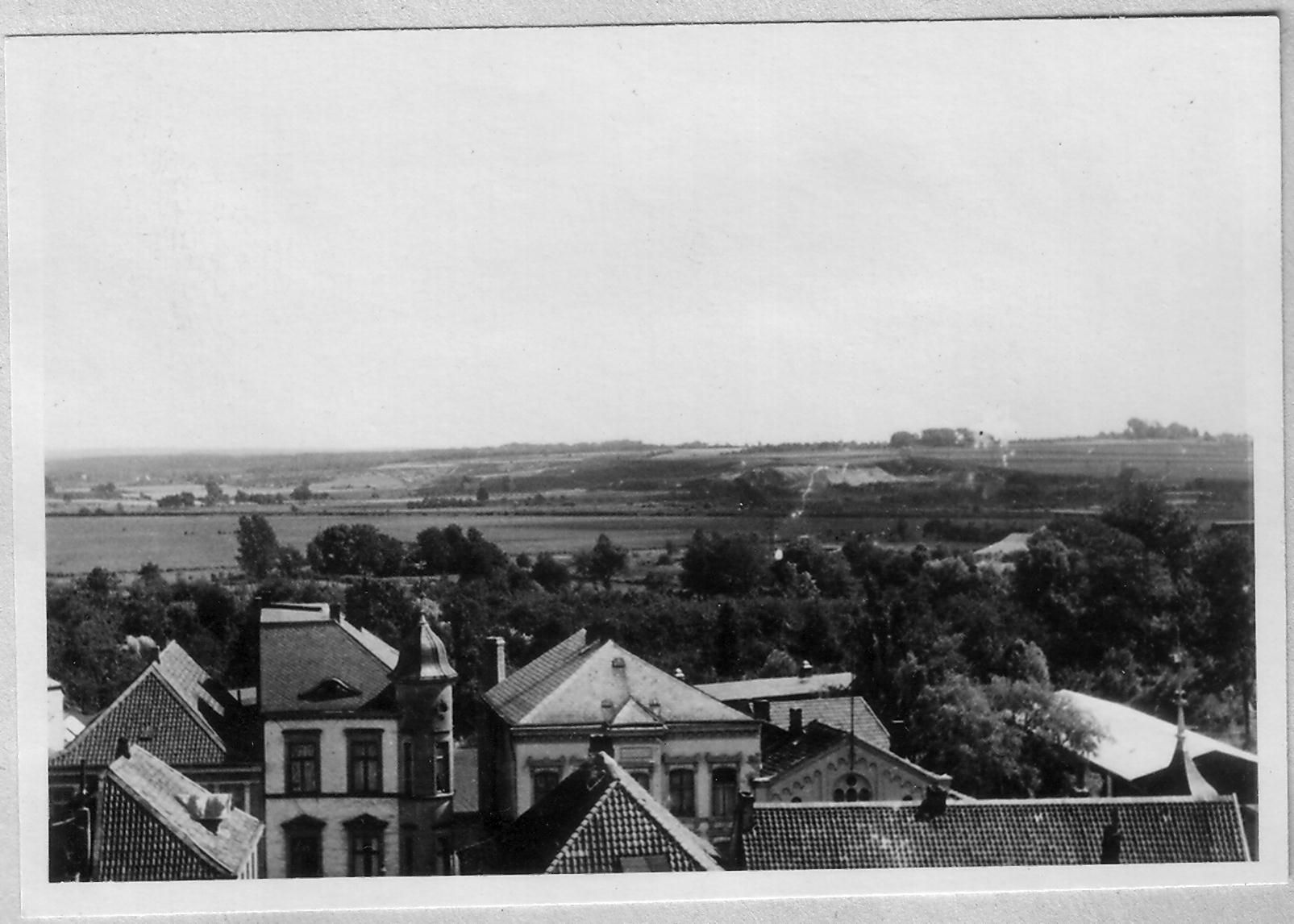 Buxtehude, circa 1940. Photo courtesy of the City of Buxtehude Archives (Stadtarchiv Buxtehude)
"Uncle Jimmy" was my father's uncle, whose full name was Johannes. He was born in 1895. I have not been able to uncover much of his life story, or find many records about him. His unconventional ways are only remembered in family lore. The one thing that I do know about him, I decided to commemorate in my song "Uncle Jimmy".
Uncle Jimmy was a businessman who enjoyed fishing in his spare time. Specifically, he fished for eels in the creek nearby his home, a small town called Buxtehude. These eels would later show up on his dinner table. I've been told that you catch eels by standing in the creek and catching them with your hands. 
During WW2, Uncle Jimmy would still go fishing when everyone else stayed home. He put on his metal soldier's helmet (he must of been a soldier in WW1) for security in case debris or shards would fall from the sky. Army planes often flew overhead, as Buxtehude was close to a military airbase. So, with the safety equipment consisting only of his helmet, he'd go fishing regardless of potential war-time hazards. He would stop by my father's house and ask the boys in the household if they'd join him. They declined, as it seemed too dangerous to be outdoors in an open field during times of air raids, which could happen at any moment. 
But Uncle Jimmy didn't seem to care. I imagine that he was determined to keep on living life his own way, and finding pleasure in his regular pastimes, no matter what was going on in the world around him. 
I left out the detail of the eels out of the song. I don't find it appetizing. But the sentiment remains the same- it's the story of a fellow who didn't live his life in fear, and kept some happiness alive in his life despite dire world circumstances. 
You can hear his story in my song "Uncle Jimmy" here, or anywhere you listen to music online.